August 4, 2016
Posted by:

bustmoph_admin

Category:

Mold Busters
Singapore and the Philippines made a very strong impression on Mold Busters team, not only because of their specificity and beauty but also because of the excellent business cooperation that we had during this visits.
Our first and indispensable impression, almost immediately after landing, was focused on Singapore's modern environment, dedicated to business and entrepreneurship. This young country, develops economically very fast, breaking their strict laws. However, discipline and respect for the statutes, in fact, ensure that development.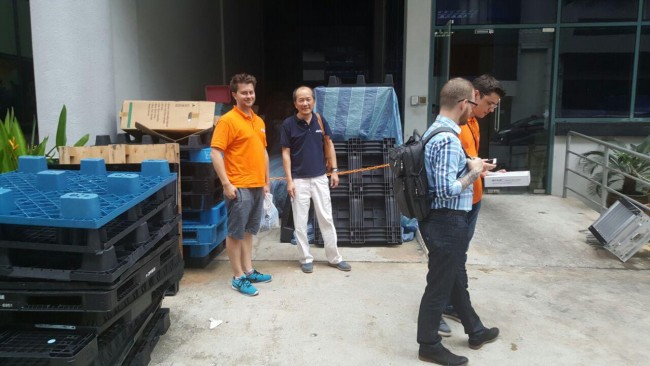 In the spirit of the city, our visit to AOM company and meeting with Mr. Feng, complemented the culture of trust in our business cooperation and provide even better joint operations.
Through this experience we were able to assure ourselves that Singapore has many accolades pegged to its brand, bolstering the reputation as a key regional and global hub for companies to do business.
The Philippines has also left a striking impression. Huge humidity and pollution convicted us once again, why our knowledge and experience are necessary for this environment.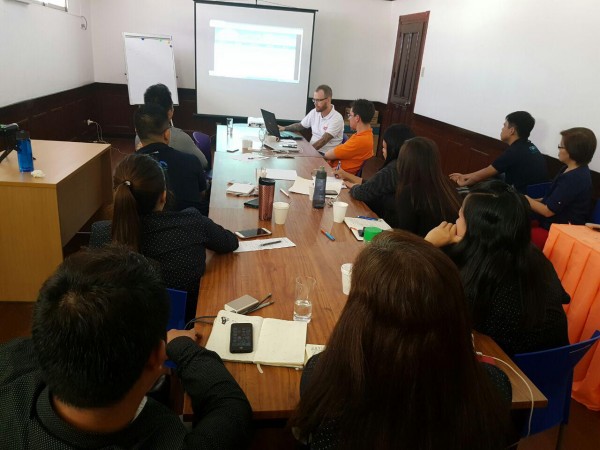 It was a great pleasure to meet a team from Manila who would start performing the activity which is so close to us. In order to do better job, Charlie was holding training sessions on how to understand the mold, where the problems are, how it manifests itself, how to properly perform mold removal, mold inspection, cleaning, etc.
Fifteen years of experience of Andrey Golubev has motivated both teams in finding new ideas, ways, and solutions in fighting against mold.
A team from the Philippines, headed by Walter and Andrea, carefully listened to and actively participated in the training.
Also, we had a great opportunity to share our knowledge to Green Building Council in the Philippines on mold awareness seminar. As reputable mold inspection and mold remediation company in Manila that offers comprehensive testing and removal services for years, we were talking about mold problem and indoor air quality.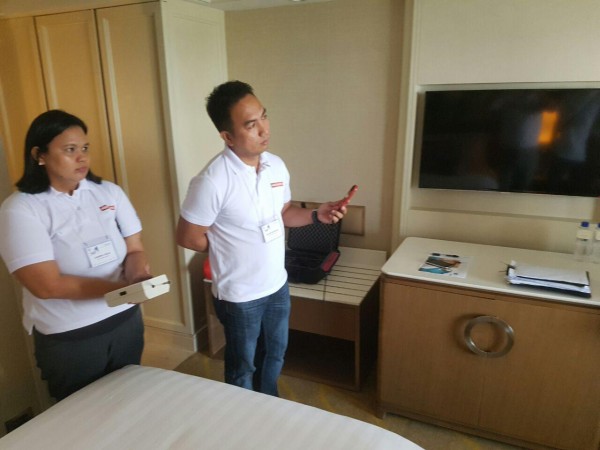 Under the impression of Mold Busters expertise, the staff of the hotel where the seminar is held asked us to do an inspection of a certain room where they had a problem with unpleasant odors and suspected the mold problem. It was the great opportunity for practical application of knowledge for partners from the Philippines. Walter and Andrea, together with a team from Canada, did a detailed inspection and reported to hotel management about the problem.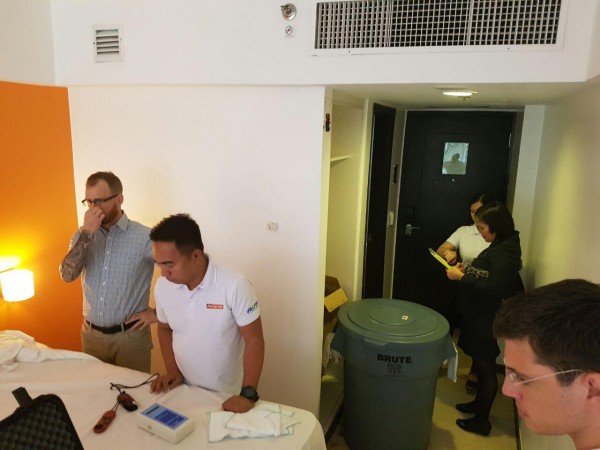 Overall, it was very important gathering and meeting with partners from Singapore and the Philippines. After this visit, we can definitely say that the business ties fastened. Also, there are some new ideas for the improvement and expansion of business, all supported by training and practical work (daily inspections) with Walter and Andrea.
We are very pleased that we had this opportunity to meet our associates, because, in addition to professional and business part of the visit, we managed to get to know them better, as well as their culture and customs.
After this visit, Mold Busters are full of impressions about outstanding hospitality, amazing work ethic, and memorable local culinary specialties.